Dahlia Society of Victoria
What is now the Dahlia Society of Victoria (DSV) was formed by dahlia growing members of the Royal Horticultural Society of Victoria (RHSV) who decided in 1960 to form a separate, specialist Dahlia Society.  The first meeting of what was then the National Dahlia Society of Victoria (NDSV) was held in the Victorian Railway Institute on 18 August 1960 and the first AGM in July 1961.
​The inaugural president, George Burns, gave the first talk to members on "Cultivation of the Dahlia" at the November 1960 meeting.  The same meeting saw the first tuber auction which raised 6 pounds 8 shillings and 6 pence ($12.85).
Apart from George's dahlia knowledge and wisdom, he helped the Society financially with several donations, the most important being 100 pounds for a special typewriter that was used for the quarterly magazine. DAHLIAS is still distributed to members three times a year as an A5 colour magazine
The Society meets on the third Thursday of each month from September to May at the Mount Waverley Community Centre, 47 Miller Crescent, Mount Waverley 3149.
Practical, positive advice from experienced growers and exhibitors.
Guest speakers on relevant topics.
Plant and tuber sales and auctions
Hands on workshops
Mini-shows to learn what judges look for and practise staging 
The meeting room opens from 7pm and the meeting starts at 7.30pm. Meetings end with a cuppa and chat. A great way to meet new people and share ideas about dahlias. There is ample off street parking.
Show dates in and around Melbourne are listed on our web site / Facebook page
​​

Member sales and auctions at the September, October and November meetings
Public tuber auction in November
Plant sales at the State Show in February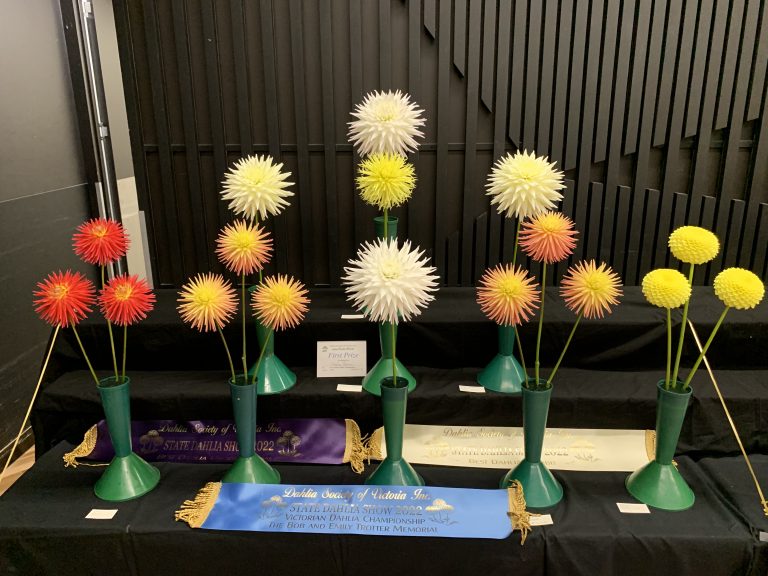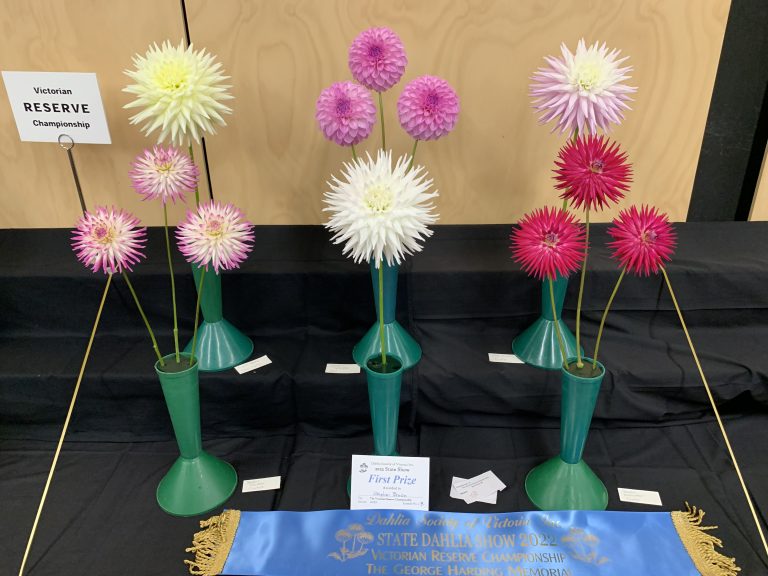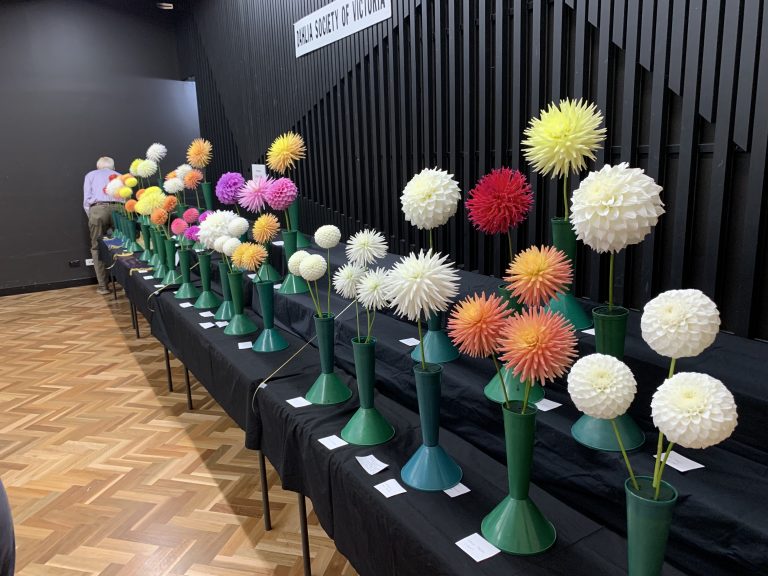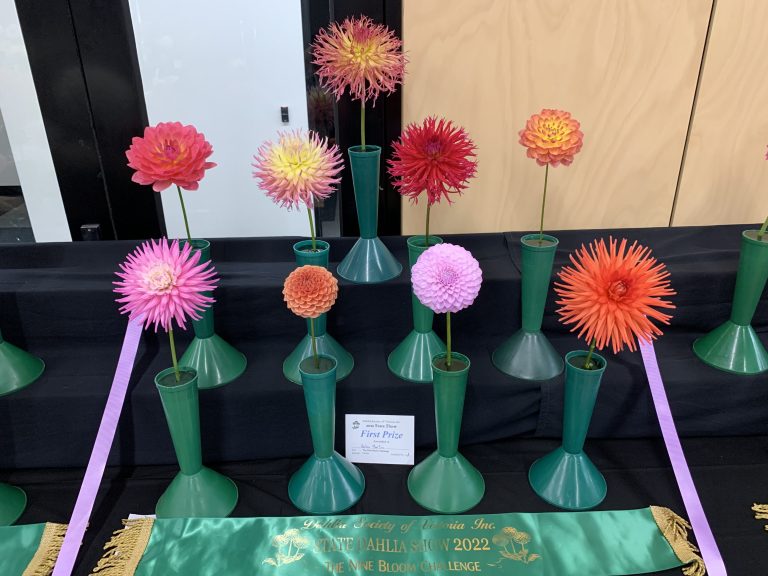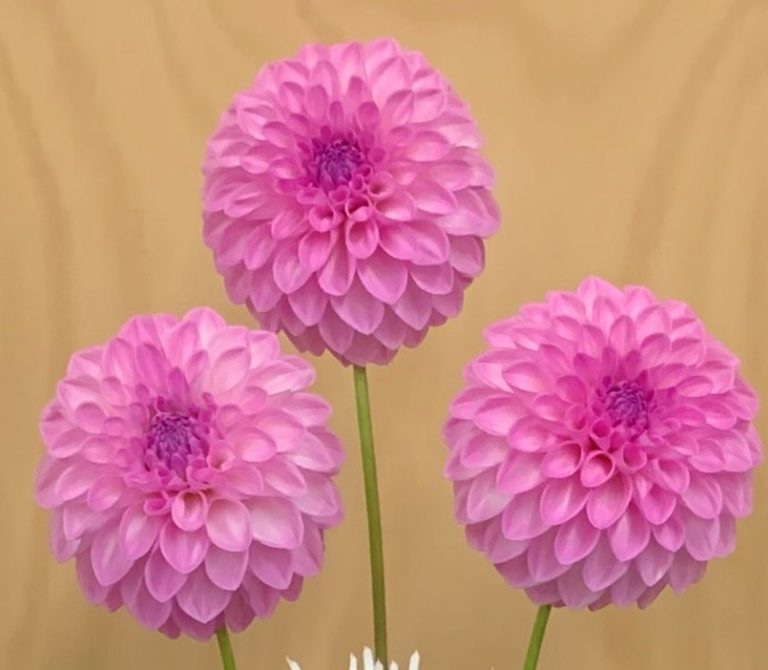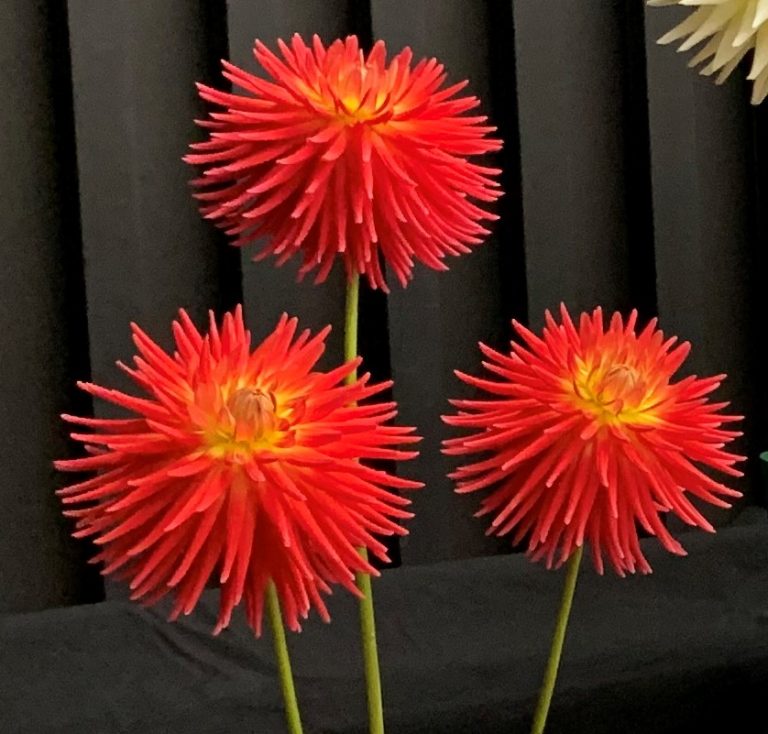 These Dahlia varieties are raised by Victorian Dahlia Society members