Central West Dahlia Society (NSW)
Current Office Holders 
President Yvonne Tracey
Secretary Robert Slarke     robslarke1@icloud.com
Treasurer Anne Hayman
The Central West Dahlia Society encompasses the Central Tablelands and Central West districts of New South Wales.
Situated west of Sydney's Blue Mountains, the region covers an area of 200km by 150km, from Wentworth Falls in the east to Dubbo in the west, and from Cowra in the south to Mudgee in the north.
In order to encourage participation in local shows, an annual Central West Dahlia Championship consisting of a number of sponsored classes, is rotated around the Central West. The main class is the Central West Dahlia Championship, consisting of three vases distinct types standard units. A new class recently introduced is the Other Types under 160mm Dahlia Challenge, distinct types, standard units exhibitors choice of Collerette, Single, Anemone, Stellar, Orchid, Ball or Pompon types.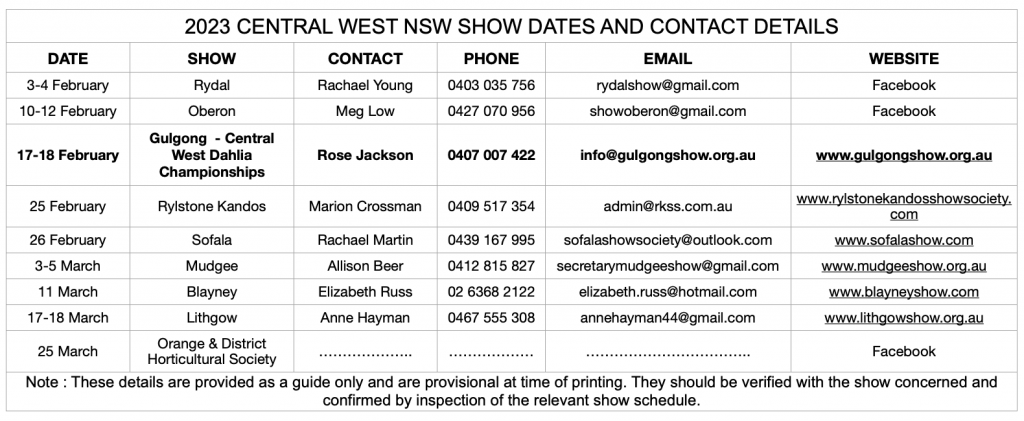 Dahlia Tubers are available from the Central West Society at their October meeting or from individual members in Spring.
The dahlias below have been grown by members of Central West New South Wales Dahlia Society