Shepparton Dahlia Society
Current Office Holders 2022/ 2023
President   Rodney Clarke
Secretary  Dot Crawford
Treasure  Shirley Clarke
Whats happening around our society currently contact any of the above
Postal address is
154 Crera Road
INVERGORDON VIC 3636
Ph: 03 5865 5364
Our society holds regular meetings and activities in various locations in and around Shepparton. Many members were originally attracted to the dahlia blooms they saw at our local flower show. The amazing range of colours, sizes and shapes of the dahlia blooms motivates people to want to grow them. And why not, they are really spectacular flowers. By joining our Dahlia Society, new members are able to obtain really good stock, and also growing tips from the experts, first hand. Even if members are not interested in showing dahlias, everyone gets pleasure from just growing them in the home garden. At the conclusion of our meetings, we usually have a special topic to discuss, or a demonstration of aspects of dahlia growing. These are popular and make the meetings more interesting.
To become a member contact Rodney (contact above ) or come along to our show and join in the fun of growing and showing Dahlias

Members go on bus trips to the Victorian State Show, Dahlia Gardens & many other places of interest.
In March the club stages their Annual Show . The show is a chance for all members to show-case their blooms. The public venue is an ideal place to "PROMOTE THE DAHLIA"
Our Dahlia Show is held at the Public hall in Katamatite on the 25th and 26th of March 2023. Click for the Schedule
Quality tubers may be purchased from the tuber auctions held in September after the annual meeting and usually in November after the meeting. They may also be found from private members who are all ready to encourage new growers.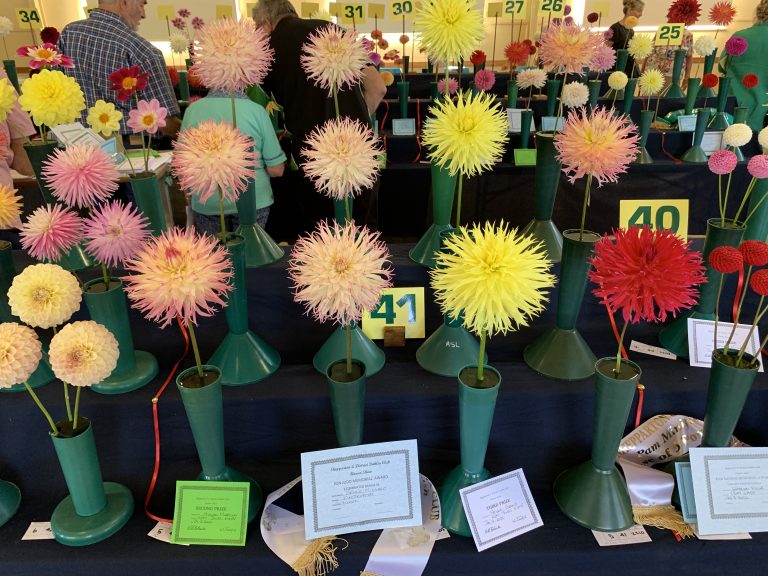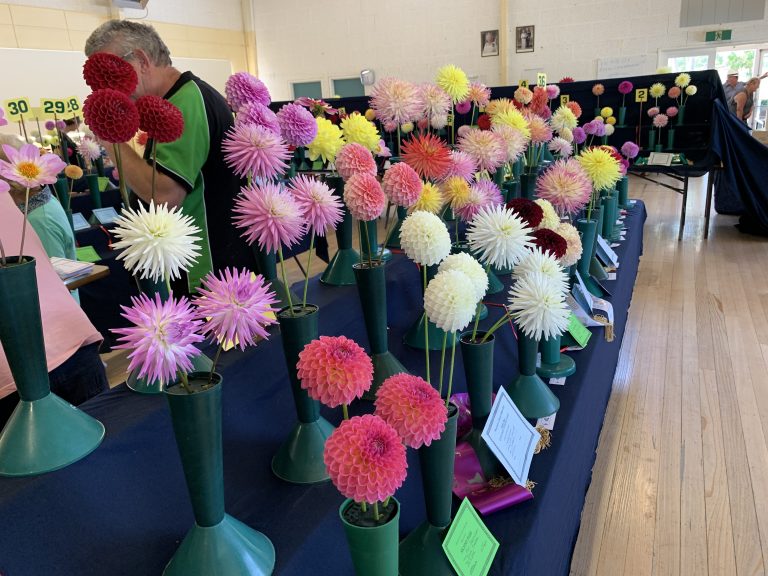 Skyline over Lake Victora Shepparton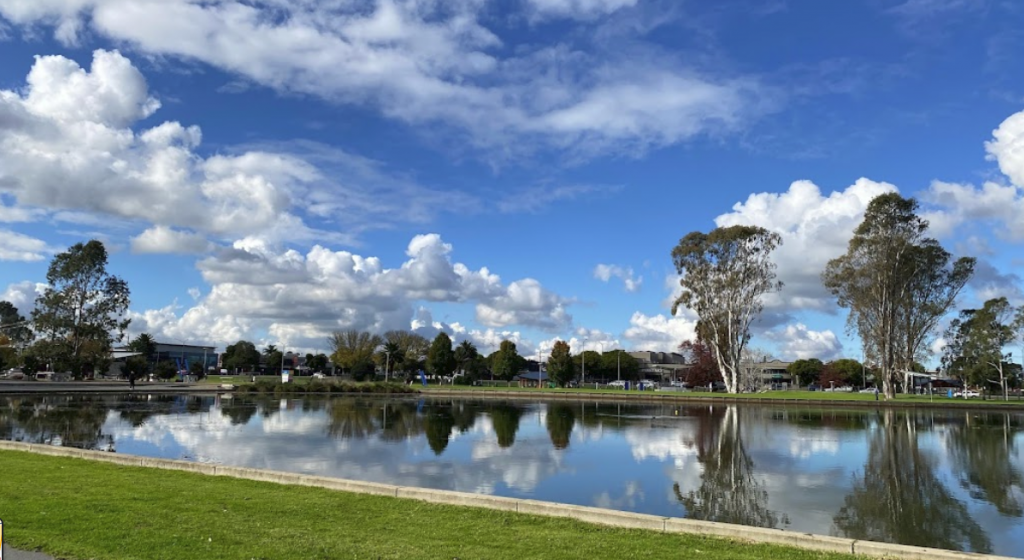 The Dahlias shown below have been grown by members of Shepparton Dahlia Society