Dahl medal is the highest award presented by Dahlia Society of Australia.
There can only be a maximum of 5 medals held by living recipients at any one time.
It is presented to an individual from any DSA affiliated dahlia society after an extensive selection process, the selection criteria listed below.
Has contributed greatly to dahlias in Australia
Promotes the dahlia
Contributes to the management of societies
Supports dahlia shows
Introduces dahlias of quality
Encourages new society members
Mentor to prospective new members/growers
Presentation for meetings
Writes publications and articles for news letters
Involved in judging
Is an ambassador for the dahlia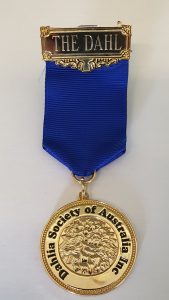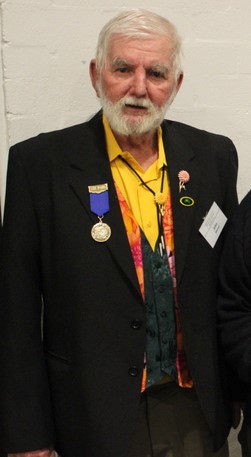 John Menzel was the Dahlia Society of Australia President from its inception in 2010 until his passing early 2021
John was voted to receive the DAHL Medal in 2018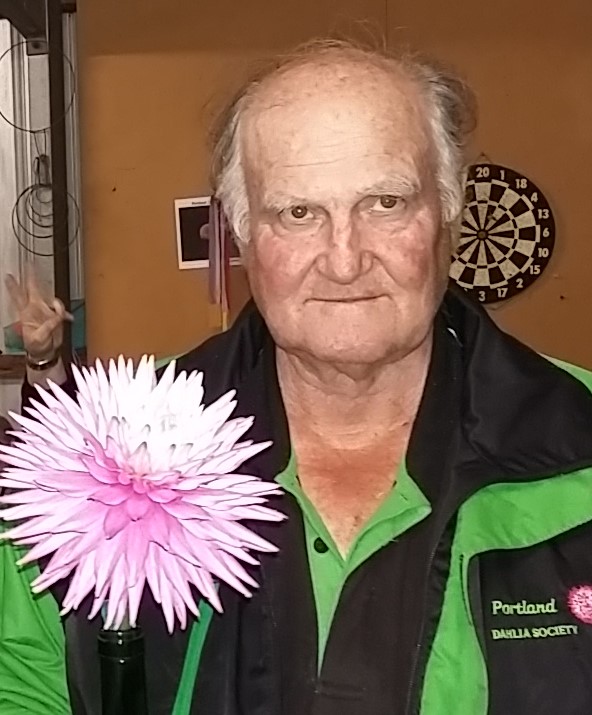 Alf was voted to receive the DAHL Medal in 2021
A legend in the dahlia world and member of Portland Dahlia Society Victoria until his passing mid 2023