North
In the North meetings are generally held at the major shows Launceston (First week in Feb) , Westbury (2nd Weekend Feb), Latrobe (3rd Weekend Feb)
These shows are supported by approx. 20 growers from Wynyard to St Helen's
The North of the state is also the home of iconic Breeders of Dahlias. George Harding – Devonport Formby Dahlias, John Young – Launceston Kiara Dahlias and Charlie Smith St. Helens – Devon Dahlias.
Contact for the North
Chas Smith                                    
03 63763327
South
Hobart is the centre of Dahlias in the South and activities are organised by the Dahlia Section of the Hobart Horticultural Society.
The major show is staged in the magnificent Hobart Town Hall on the 2nd Friday & Saturday in March.
Society meeting are held on the first Monday of each month in the Glenorchy Library at 7.30 p.m.
A Field Day is on the last Sunday in January demonstrating more facets of growing better Dahlias.
On the Social Side of the group a Winter Dinner is held on the first Sunday in July. This is a great place to mix & meet the twenty five growers who support a number of shows & exhibitions.
Contact for the South 
Greg Fookes
03 62492010
Show dates in Tasmaina, keep an eye on the Facebook page
Quality tubers may be purchased from the tuber auctions held around Tasmania. They may also be found from private members who are all ready to encourage new growers.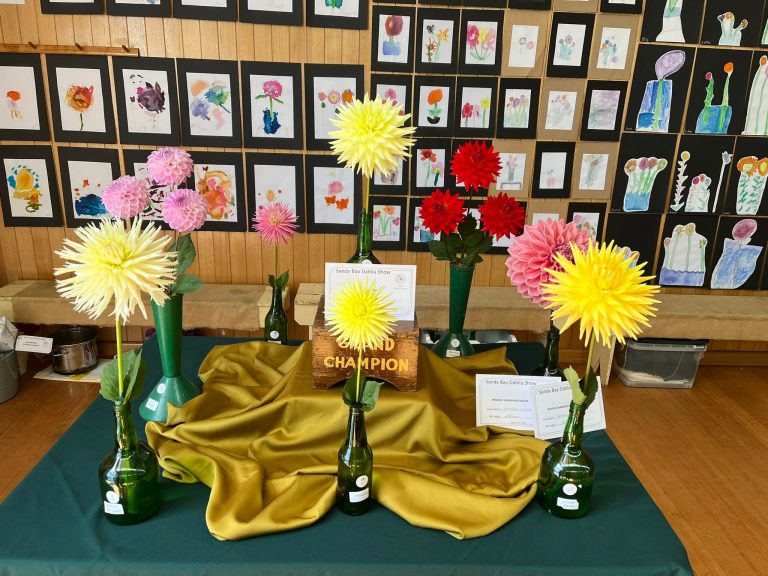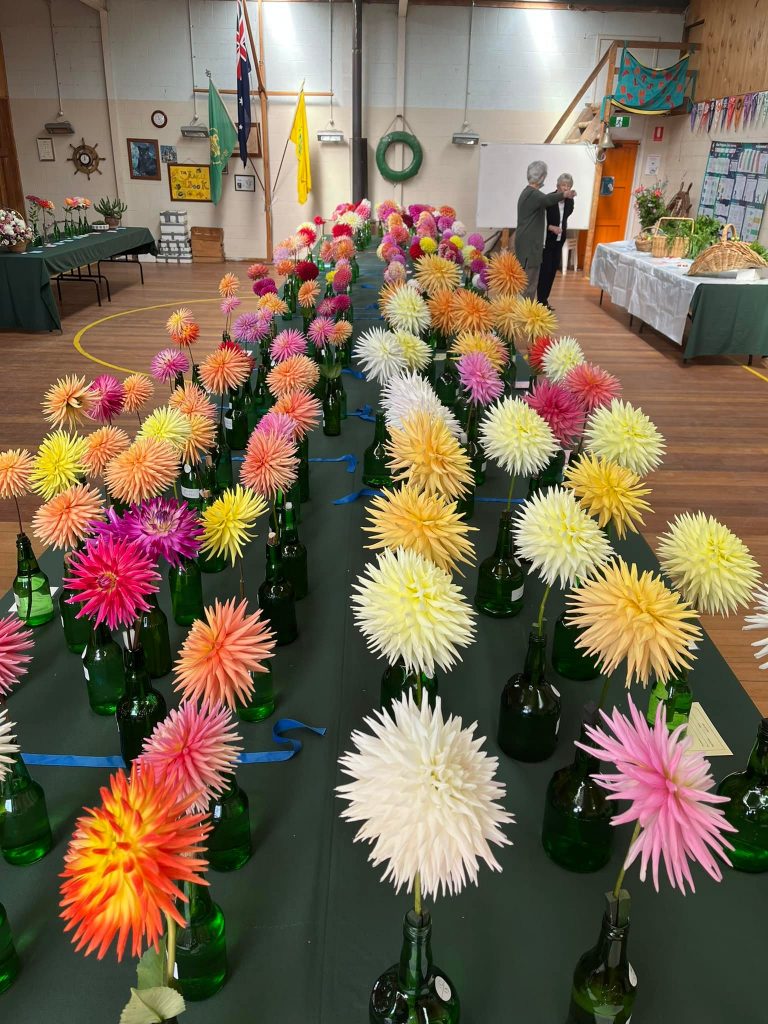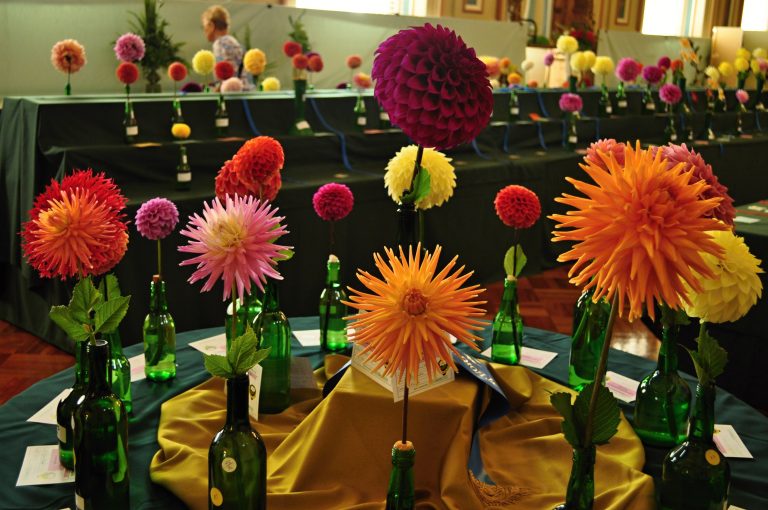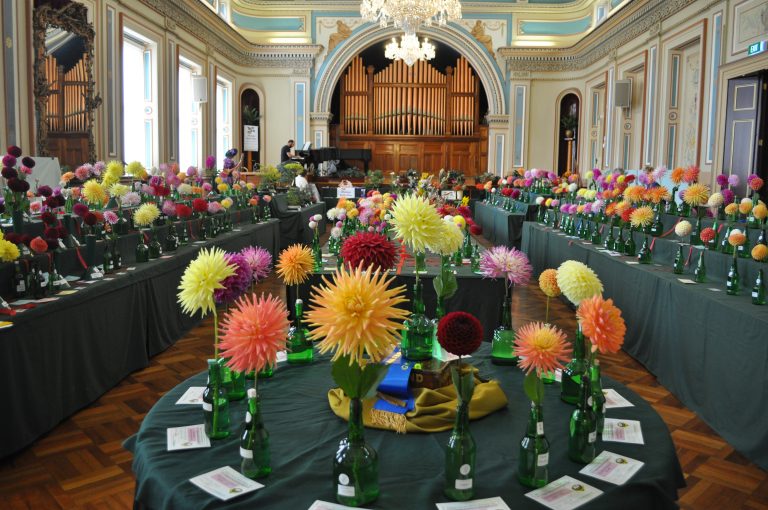 Skyline over Docks at Hobart
These Dahlia varieties are raised by Tasmania growers